In a world teeming with complex ideas and intricate concepts, the art of simplification through visuals has emerged as a potent tool. Diagrams, flowcharts, and infographics not only streamline our thoughts but also facilitate a deeper understanding of information.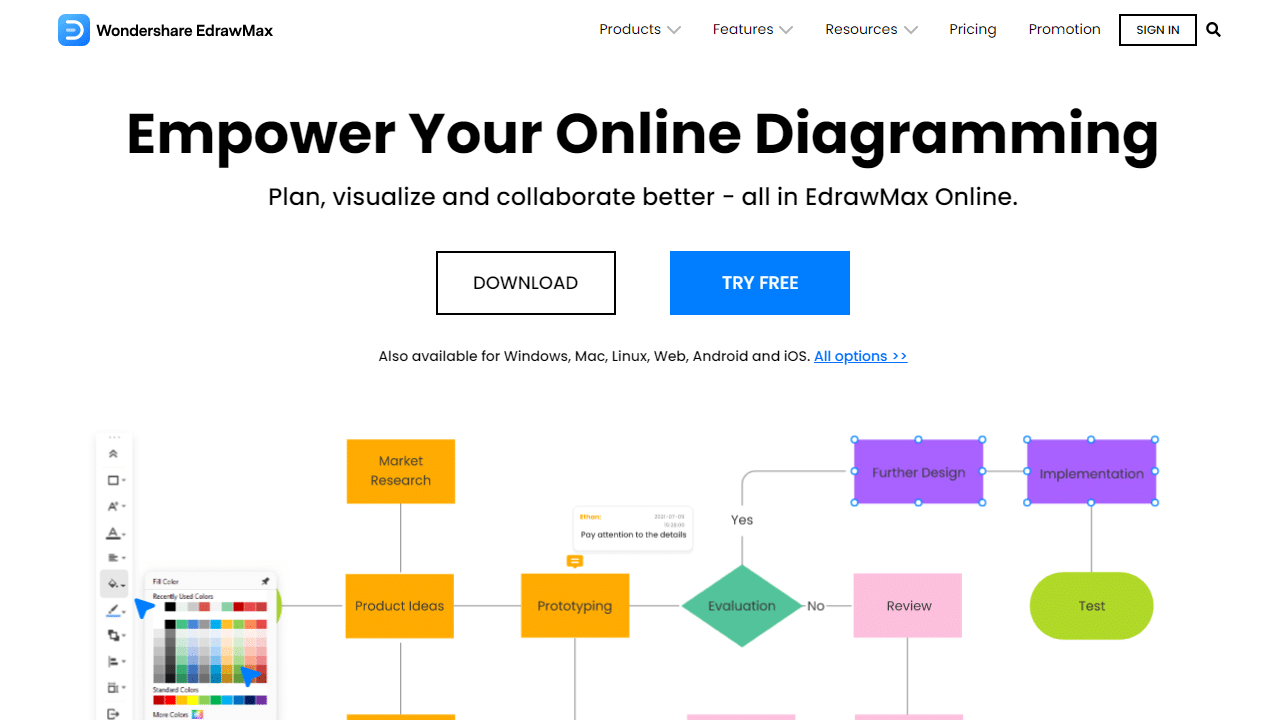 The prowess of visual presentations in captivating audiences and enhancing comprehension cannot be understated.
Surprising as it may seem, approximately 83% of our learning and information absorption is attributed to our sense of sight, according to extensive research.
Furthermore, studies have shown that a fusion of visuals and text in presentations significantly augments information digestion and retention over extended periods. Thus, the synergy between visual elements and textual content is the cornerstone of effective communication.
Harnessing the potential of visuals to transform abstract concepts into tangible revelations requires a tool that can navigate this intricate process with ease. A tool that isn't just user-friendly but empowers users to craft, share, collaborate, and effortlessly transition between different formats. This tool is none other than Edraw Max.
Best Charts, Graphs, and Diagram Tools
Unveiling Edraw Max: Your Gateway to Optimal Work Efficiency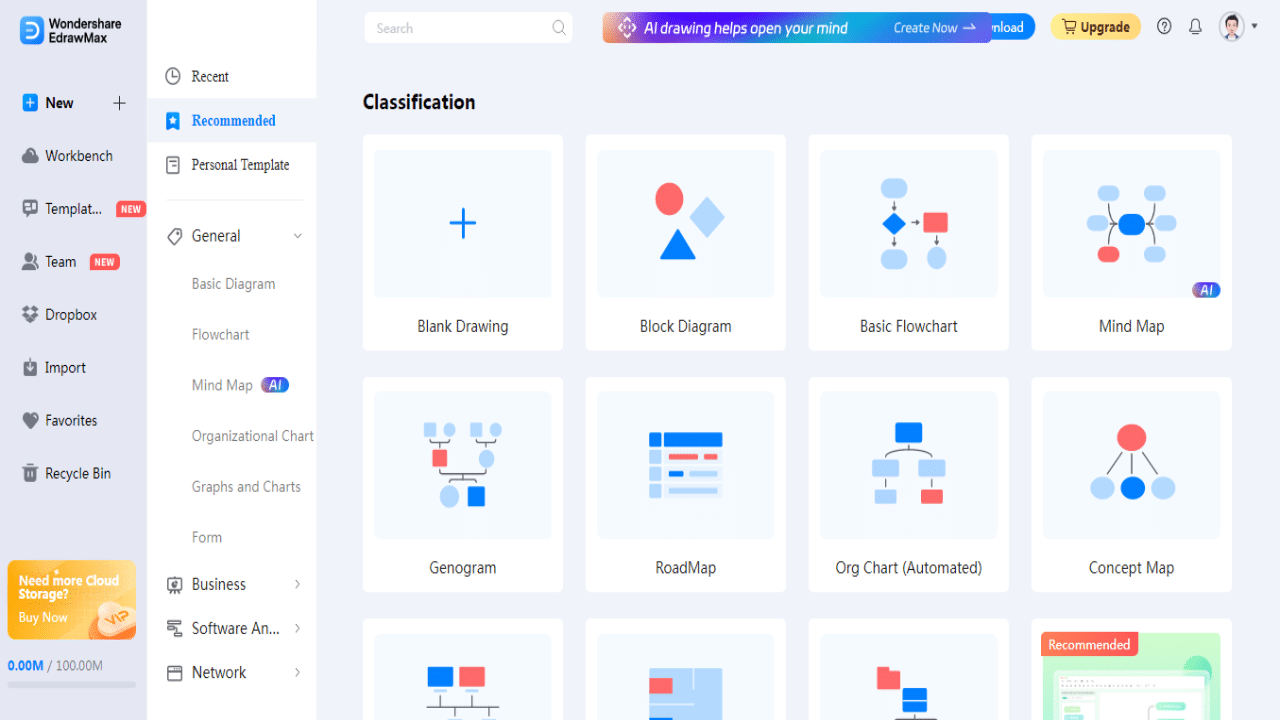 At its core, Edraw Max is a vector-based diagramming tool that empowers individuals to transform their ideas into captivating, professional visuals. Be it a rudimentary organizational chart or an intricate engineering illustration, such as an electrical system or P&ID drawing, it stands ready to bridge the gap between imagination and realization.
The vector-based nature of Edraw Max not only ensures the production of high-quality graphics but also results in compact file sizes. These vector images maintain their pristine quality even when scaled or compressed, making them an ideal choice for various applications.
Delving into the realm of web design, it proves its versatility by offering a treasure trove of over 2000 professional templates and more than 280 diagram types spanning diverse domains.
These encompass website wireframes tailored for various devices, from iPhones to Androids. Customization is a breeze, as both template modification and the creation of wireframes from scratch are facilitated by Edraw Max's intuitive drag-and-drop functionality.
No Experience? No Problem!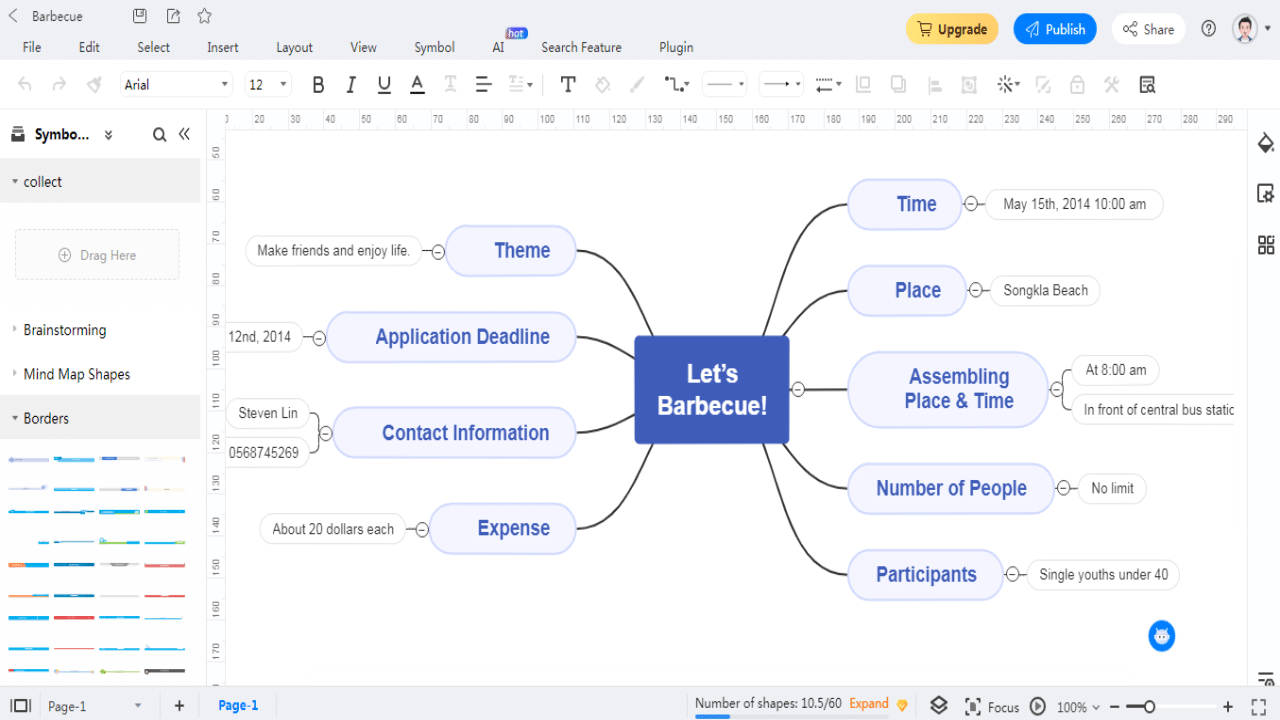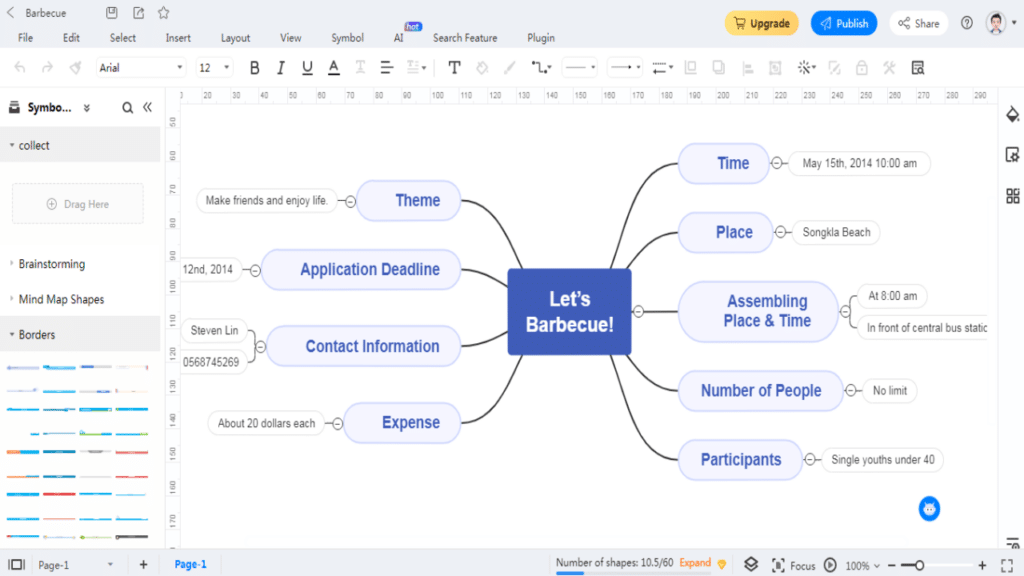 For those apprehensive about diving into vector-based graphic software, Edraw Max quashes those concerns with its intuitive Microsoft-like interface. This ensures a seamless experience for users of all skill levels.
The interface, characterized by its user-friendly design and drag-and-drop convenience, expedites diagram creation.
Upon launching Edraw Max, the settings menu, and category tabs appears on the left side. The main tab showcases templates categorized by theme.
Selecting a template directs users to a new drawing sheet where symbols, shapes, connectors, and all essential elements can be effortlessly dragged and dropped. With a palette of at least 25 color combinations, every template can be uniquely tailored to stand out.
Fostering Collaborative Excellence
In an era defined by collaborative endeavors, Edraw Max emerges as a harbinger of streamlined teamwork. The real-time collaboration feature obviates the need for serially sharing drafts with various departments for feedback. Instead, it enables instantaneous updates and progress tracking, fostering a cohesive approach.
Edraw Max further shines in its capacity to share work across diverse platforms. Regardless of the recipient's preferred platform, files can be shared in formats like PDF, SVG, HTML, Word, and TIFF. It is seamlessly accessible on Windows, Mac, Linux, and the web, although feature availability varies by device.
Security
Sharing projects inevitably raises concerns about data security. Edraw Max alleviates these fears with its enterprise-scale security measures, safeguarding the privacy of users. Stringent encryption, employing the highest level of SSL encryption, ensures that data remains inaccessible without explicit permission.
Effortless Import and Export
The ubiquity of the SVG (Scalable Vector Graphics) file format is undeniable in the realm of vectors. Edraw Max seamlessly accommodates both the import and export of files across various formats, sparing users the need to worry about file conversions.
Whether it's converting a file into a non-vector format like JPG, Word, TIFF, PowerPoint, or Excel or importing files from other formats, Edraw Max streamlines the process.
Empowering Team Efficiency with Edraw Max
For teams seeking to optimize efficiency, Edraw Max offers a suite of strategies:
Role Clarity: Define roles, goals, and responsibilities for each team member.
Streamlined Meetings: Minimize unnecessary meetings to enhance productivity.
Effective Communication: Foster clear and concise communication channels.
Constructive Feedback: Cultivate a culture of giving and receiving feedback.
Introduction to Edraw Max: Equip team members with Edraw Max to leverage its potential.
Edraw Max, with its comprehensive toolkit, empowers teams to collaborate seamlessly. It facilitates shared workspaces where members can annotate and discuss each other's contributions, revolutionizing communication dynamics. The real-time collaboration feature further optimizes meeting efficiency, transcending geographical barriers.
Getting Edraw Max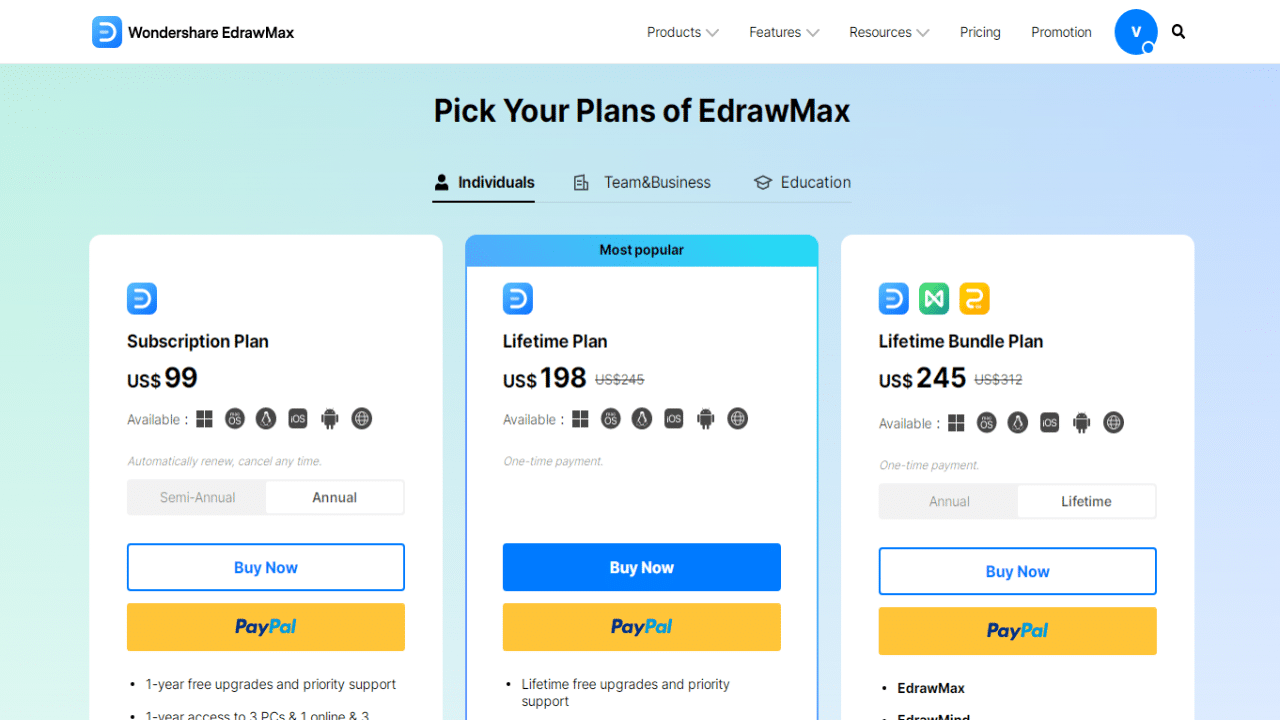 While Edraw Max isn't offered as a free tool, it extends a free trial to users, allowing them to explore its capabilities. Upon experiencing its prowess, users can select a pricing plan that aligns with their needs.
Pricing options include an individual plan at $8.25 per month (annually billed) or $99 per year. A lifetime plan is also available at $198, while a lifetime bundle plan, priced at $245, encompasses a rich array of features. Both lifetime plans come with a 30-day money-back guarantee.
Final Thoughts
In conclusion, the art of visualization emerges as an indispensable vehicle for transmitting intricate ideas to diverse audiences. Edraw Max serves as a stalwart companion in this journey, furnishing individuals and teams with the tools to craft high-quality visual narratives.
Its user-friendly interface, collaborative features, and adeptness at handling diverse file formats position it as a valuable asset in the contemporary workspace.
Through the integration of Edraw Max, teams stand to augment communication, productivity, and overall efficiency.
Best Charts, Graphs, and Diagram Tools
Its cost-effective pricing structures, coupled with the option of a free trial, render it a compelling proposition for those seeking to elevate their visual communication endeavors. In the quest for streamlined and impactful communication, Edraw Max emerges as a beacon of innovation and empowerment.