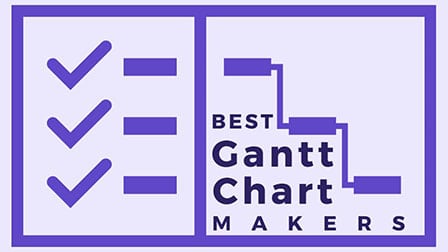 Plan and schedule your projects with one of the best gantt chart makers of 2021.
Large corporate offices and organizations have thousands of employees working for them, with each employee assigned to specific roles and task assignments.
The tasks are goal-specific and deadline based and hence the employees need to have clarity on priorities of their assigned tasks concerning the time taken to accomplish them for better productivity and effective results.
Keeping track of all the finished, in-progress and forthcoming assignments, along with dedicated timelines for each of them can be a methodically tedious process.
Additionally, saving these details as reports are beneficial for further use in the continuously changing and largely recruiting corporate environment.
To manage this requirement, various teams across companies utilize gantt charts to attain an overview of their work schedules and hence manage time for the tasks accordingly.
Before gantt charts, spreadsheets, word or excel sheets were employed to trail the work statuses or progress with time management of employees.
Maintaining and updating these documents on a timely basis was time-consuming and challenging. Hence gantt charts are proactively used by all the employees and team members for the benefits they offer them to plan their schedules.
The charts are retrieved through various platforms which are free licensed or paid online applications.
What is a Gantt Chart?
Gantt chart is an essentially important asset to project management teams of any industry or corporate enterprises to track and monitor various tasks and assignments with deadlines or time-limits, which are allotted to the team members.
They are graphical representations of the list of tasks or management events against the time taken to complete them, making the tasks and time, the most important attributes of the charts.
The tasks can be segmented into sub-tasks to understand the time dedicated to each of them and give clarity on deadlines for the tasks and schedule incoming tasks accordingly.
The gantt charts can be constructed from a massive library of templates that every software or tool offers. The tasks are represented in the form of bars, which can be color-branded as per owns choice.
Various other styling elements like fonts, icons and other dynamic structures can be utilized to sharpen the looks of the charts.
An extremely vital feature of gantt charts is that the dependencies of tasks on related employees in the team can be portrayed with the help of connecting arrows.
Claiming the importance of gantt charts in the industrial scenario, tons of chart making applications are in use in leading companies.
Best Gantt Chart Makers of 2021
Citing the simplicity of use with the ease of access, apart from the enhanced and lucrative features the online chart makers have to offer, below is a consolidated list of the top 10 best Gantt Chart makers of 2021.
The below chart making software and tools are employed in use at various top-notch leading industry brands for fabricating gantt charts that are of official help and valued as important management guideline documents.
The chart makers have a user-friendly, intuitive interface with all the personalizing features placed on the screen to generate charts in less time without any complexity in execution.
1. Teamwork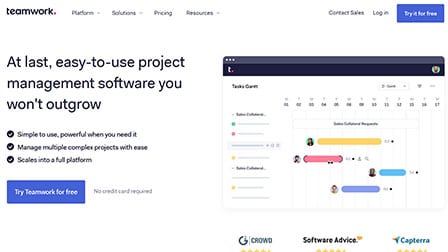 Teamwork is one of the top-ranked project management application that lets its esteemed users fabricate stunning gantt charts while keeping the projects running on the track.
This cost-friendly software is configured with an interactive gantt project planner to assist you in managing your timelines and delivering better work by offering insights on the pending tasks.
The best feature about the application is that it breaks down the project into tasks, with the addition of due dates, enhanced accountability with the assignment of work to the right people.
This online platform gives a visual representation of the project's timeline and keeps clients and stakeholders on track with immediate updates on the progress of the projects.
Teamwork also allows users to drag and drop their tasks to seamlessly update their Gantt project planner while responding to changes and cutting down the need for manual updating of all the associated tasks and dependencies.
2. ClickUp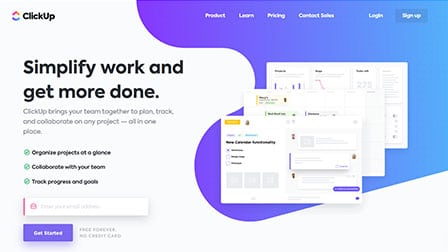 An all-in-one project management platform, ClickUp is extensively used for scheduling, managing dependencies, and prioritizing data into an elegant project timeline.
Through this online tool, which comes with affordable pricing, one can schedule multiple projects in a jiffy whilst getting a bird's eye view of all lists, spaces, tasks, and projects.
One more lucrative feature associated with this application is the ease of time management it offers its users as its dynamic timeline allows you to schedule tasks.
Other than this, ClickUp lets users keep up with the project progress alongside handling the deadlines, and bottlenecks. Also, the real-time collaboration for automatic project updating and clear colouring options that come in handy with the tool imparts an easy understanding of the entire project and its shortcomings.
Organizing and prioritizing all the tasks, managing dependencies and intelligent dependency-path tracking to spot potential bottlenecks are some other advantages of using this platform.
3. Backlog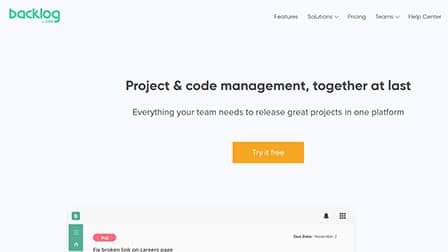 An online application that comes at absolutely zero cost to its users, Backlog can be without a doubt accredited as one of the leading Gantt chart makers in 2021.
This tool is widely deployed to visually track projects as well as to manage and design programming codes in the same workspace.
The ease of use and its simplicity of operation has made Backlog a premium choice for making gannt chart across more than 10000 corporate companies like Adobe and Omron.
Furthermore, the charts curated in the application render a discreet analysis in a single glance of all the tasks that may be completed or are currently in progress without rummaging through any notifications or task lists.
Backlog's gannt charts are highly recommended for project management as they give an overview of the different assignees, milestones as well as deadlines. They are also employed to track the teammate's performances and tasks.
4. GanttPro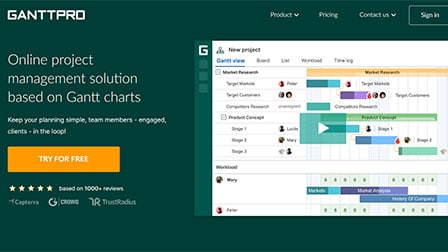 With more than 5 million registered users worldwide, GanttPro can conveniently be addressed as the high-rated software used for project management.
Accredited with awards and accolades, it is one of the best-used software for building Gantt charts.
Some of the vital features associated with using GanttPro are effective teamwork and management efficiency, productive time management and cost savings on the projects.
The interface is rich with workspaces to structure multiple project outlines or assignments with an ability to assign team members with individual plans. The plans can be scheduled for deadlines, dependencies, priorities, indent and outdent etc. within minutes with drag and drops.
Once ready, the chart maker automatically updates related tasks. Additionally, one can also assign roles and responsibilities to team members, track project progress and attach comments in the charts. GanttPro can also be utilized for resource allocation activities along with time management analysis for individual user's tasks.
5. TeamGantt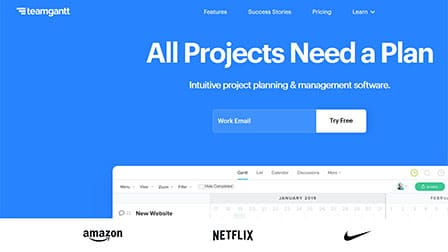 TeamGantt is an intuitive, management software for creating gantt charts with utmost ease and is used by top-notch companies such as Netflix, Nike, Disney and Amazon.
This top-rated and highly reviewed software is most recommended for project planning and scheduling among teams because of its ease of operations.
A user located in any part of the world can be assigned tasks and responsibilities for clarity on his job using this software. The tasks can be aligned to related documents, files or chats to make the data management centric.
The most promising feature of using TeamGantt is its in-built resource management software to monitor every individual team member's tasks on a timely basis with dependencies projecting the delayed and pending tasks.
Hierarchies and associations across a project team can also be exhibited through this software. The generated gantt charts can be exported into PDF or Excel CSV formats for further use.
6. Zoho Projects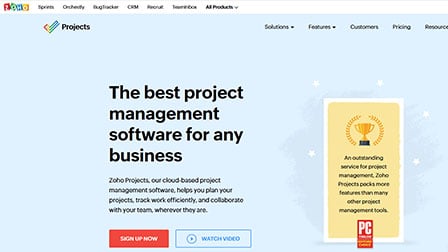 To build and visualize the progress of data with Gantt charts, Zoho Projects has emerged as one of the best Gantt Chart Makers in 2021.
This cloud-based software is configured with an intuitive chart creator that is easy to operate and understand while one generates Gantt charts with enhanced communication and planning.
Apart from encasing a full-fledged task management module within itself, Zoho Projects can plan as well as edit tasks using the Gantt chart viewer. It is also apt for identifying critical tasks and to set back the entire project in instances of delays.
In addition to the above, the application also helps to create new Gantt chart templates or say, convert an existing project to the template and for further use in new projects.
Another advantage is that the user can set up baselines within the online Gantt chart creator for comparing the project progress over different periods.
7. Edraw Max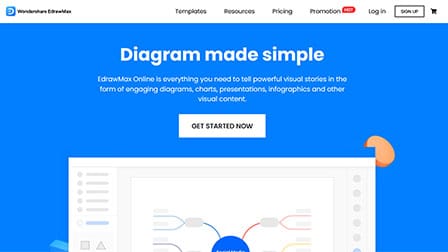 Edraw Max can be regarded as one of the most top-rated online gantt chart making applications in 2021 as its offers ease of curation of the charts through its project management option.
The gantt charts can be created from scratch on the main interface on a blank drawing page or can be simply value-added with the help of a host of templates. The software also enables its users to import project data in the form of XLSX and CSV files.
Another striking feature about Edraw Max is that it gives numerous customization choices. Upon selecting a gannt chart, the formatting tools present on the toolbar and the Task Information section get automatically activated to help the registered users change the bar colors or edit the task information.
The Edraw Support Center also offers users quick answers as well as step-by-step instructions to come up with attractive gannt charts in minutes.
8. Wrike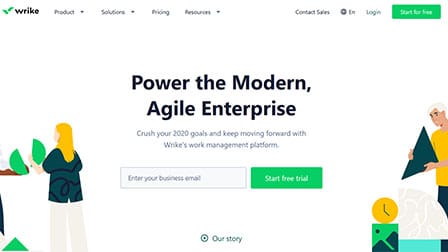 An intuitive software application for project planning, Wrike aids in creating attractive looking gantt charts and simultaneously manage multiple projects across a single platform.
This software is a smart pick among top enterprises like Tiffany and Co., Google, Loreal and others.
Gantt charts furnished through Wrike give an insight into work status or progress of the employees to effectively manage the project as per the schedule.
Any congestions in the project outlook can be pinpointed through intelligent critical path analysis functioned on this chart maker.
The gantt charts can be suitably updated with drag and drop command, to assign tasks as links referring to the deadlines and milestones, align dependencies and track the progress of assignments.
All updates made to the charts are dynamically adjusted and shared with the team members. One can upload MPP, MPX, and XML files as tasks into Wrike to make and design vibrant gantt charts.
9. Toggl Plan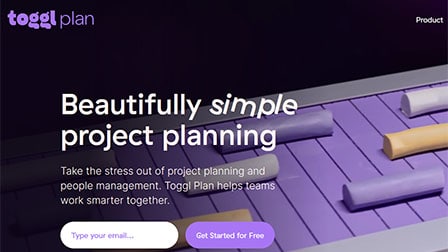 Toggl Plan can be recognized as one of the best chart-making tools and appreciably used among the fortune 500 companies of Amazon, Airbnb, and The New York Times with a few others.
On its flexibility and ease of use, this online tool makes the project visually appealing with project scheduling plans that assert better understanding and give an overview of the task or assignment timelines.
The segments, assignees, start and end days and dates can be updated as a deck installation and can be amended as and when needed.
An outstanding feature that Toggl Pan allows its users is Forward Planning, which gives an overview of the workflow of tasks in the coming weeks or months or years in the same chart.
Along with appending employees to their specific projects and deadlines, users can also insert notes. The clients can also be given access to view the charts when required.
10. Vizzlo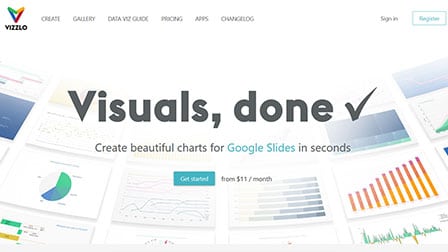 Vizzlo can be considered as one of the best platforms to help come up with attractive and visually appealing Gannt charts in the present day.
It is mainly a web browser-based tool that has gained popularity among users for its excellent project management, roadmap planning and timeline scheduling features.
Apart from this, Vizzlo is also best-known for establishing proper team coordination in a single click with the insertion of new tasks as well as the creation of milestones.
On account of these attributes, this application is witnessing higher presence across multinational giants like IBM, Sanofi, Deloitte, and Adidas among many others. The data needed to create the charts can either be imported from Excel sheets or any spreadsheet tools.
The resulting charts can be customized as per the user's preferences. Once done, they can be exported as PDF or PNG files and can be embedded into PowerPoint and Google Slides.
Related:
Verdict
Introspecting and analyzing the views on each of the ten best gantt chart makers of 2021, one can perceive that they are crucially deployed in the companies. All the software and tools mentioned are built on generating the charts quickly and updating them is a very simplified process.
The steps involved in the chart makers are more or less the same with attention to personalizing the gantt charts as per a company's or individual's liking.
Of all the charts described above, Canva and Edraw Max are multiple chart making applications recognized for their simplicity of use and operability, along with basic customization features.
Besides, the massive library of templates these tools provide is overwhelming. Lucidchart is known to be the most used online tool worldwide with over millions of registered users for creating visually impacting gantt charts.
Toggl Plan offer some unique functionalities in gantt charts to intrigue and engage the users to look forward to subscribing these applications.
Compared to others, Wrike, TeamGantt and GanttPro can be assumed to be best in practice online chart makers in 2021 which are unique to gantt charts for the extended and advanced workspaces or interfaces they offer.