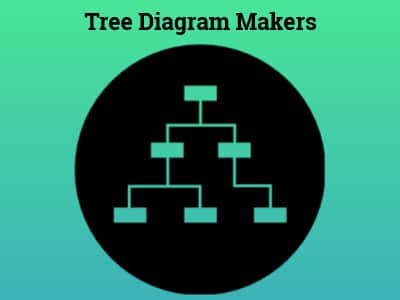 If you are into the business and corporate world, you would know the significance of tree diagrams and the kind of importance that they bring along.
Not only are they helpful in representing the probabilities in space, they also do highlight the independent events or the conditional probabilities.
For those who have been looking for good tools and platforms that aid with the same, we have sorted out some of the best available options for you to take a look into.
Before you end up indulging in any of the 10 best tree diagram makers that we are going to mention below, know how the tree diagrams can help grow your business.
They help in showcasing two or more events and provides with better representation of events happening around. Not just that, they also come with varying labelled branches along the line to provide with better understandings of the events.
If you have been looking for some of the best available tree diagram makers, we have sorted out some of the best ones for you.
10 Best Tree Diagram Makers 2021
Coming around, let us take a look at some of the best options that the users are recommending.
1. Lucidchart
When it comes to online diagramming tools and platforms, Lucidchart has secured its position at the top with the wide range of options that they provide.
With the tree diagram option, one can not just build the tree diagram, they have complete free reign of editing and customizing the same as per their need, which is one of the primary reasons why this is such an amazing option.
It also aids the user to have a complete representation of their vision and get a better idea around the visual paths and even help analyze the outcomes that you are likely going to notice. It also allows you to collaborate with the stakeholders right in the diagram to cut the time short.
It also allows you to present your final diagram on the platform itself or even share it forward, as per the requirements call. It also runs smoothly on almost all the platforms including Mac, Windows and Linux.
2. Edraw Max
Edraw Max is multi-purpose software which functions to produce an array of visual designs in the form of diagrams.
This software is pretty much affordable and can run on any OS or any mobile device giving the same user experience value.
Choosing from an affluent and massive gallery of templates, Edraw Max can help cultivate about 280 designs which are highly recommended for use in educational, corporate or business and social organizations.
Exceeding the limits of Visio, this platform can turn processes, data, knowledge or any creative innovative idea in the form of drawing designs like UML diagrams, fishbone diagrams, flowcharts and tree diagrams, etc…, which can be later exported in the form of PDF, text or image file. It can also be shared in the form of an HTML link on social media platforms. It can be chosen as one of the best tree diagram makers of 2021.
3. Visme
Next up on the list is Visme which again is a very popular platform among the business professionals in the market.
The best thing about this platform is the wide range of templates that they come with. This ensures ease of creating, even if you don't have a basic idea of what a tree diagram is and how to make it.
It is also completely free for you to use, so that is amazing for the businesses which are just starting out. It helps simplify the complex concepts and aids the beginners to get a kickstart to their tree diagramming journey.
The platform also comes with integrated branching tools which allow you to add customized options so you wouldn't have to struggle with the nuances of making a separate row around. The same comes with six different branching options which is not something you would readily come across on the other platforms.
4. DesignCap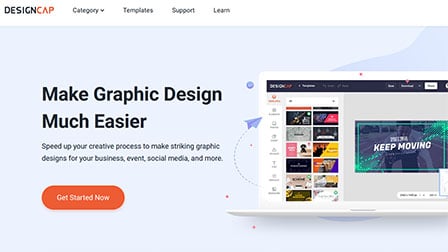 In a bid to furnish attractive and interactive tree diagrams, DesignCap is an online application that comes with zero pricing to its users, devoid of any designing skills.
This tree diagram making application, which is simple yet powerful, lets you create a tree diagram within few minutes in 3 simple steps.
The most stunning feature of this graphic design software is that it offers a spread of creative tree diagram examples, spanning family tree to decision tree diagrams that can be easily customized by anyone who is experienced or green-hand.
The foremost step one needs to perform is to choose a template from the extensive gallery to begin designing the tree diagrams.
Then one can personalize the diagrams based on individual preferences with thousands of fonts, resources, and powerful editing tools. Once done, one can simply save their customized tree diagrams as well as share them online via social media.
5. SmartDraw
SmartDraw is a very underrated but innovative tree diagram making platform that you otherwise wouldn't regret spending your time on.
It comes in both the online and the desktop edition for ease of use according to one's preference.
It comes with three different tree diagram templates that you can take a look into and choose one according to your needs.
The platform does come with automated design, so you are guaranteed with not just the efficiency but accuracy of the work as well, which again adds to the list of benefits even further.
It also comes with easy sharing options, so other people from the team can collaborate as per the needs too.
The best thing about this tool is the fact that you can share the final result of the file creates to the non SmartDraw-ers too. The only thing that you need to do is send them an e-mail and your work is more or less done. The quick accessibility and the customizable options is what make this a good option.
6. Creately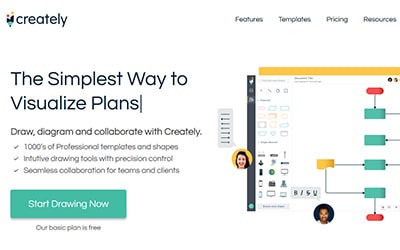 Next on the list of the best tree diagram makers in 2021 is Creately. The platform comes with a variety of ready-made tree diagram templates that you can choose and edit on.
All you have to do is pick one that you think suits your requirements the best and then use the same platform to input your information and get the job sorted out without any hassles at all.
It can also be exported to any of the Office documents be it an Excel sheet or even a Word document.
The platform suggests using the PDF export if you want high quality prints from the files. Make sure that you do create the diagram that you think will suit your requirements the best because that is exactly what matters in the end.
7. ConceptDraw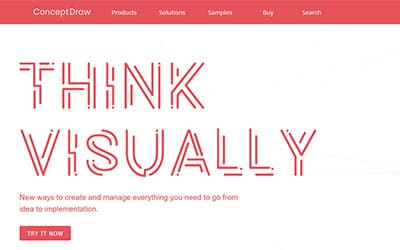 ConceptDraw can be recognized as the most renowned of all the mind mapping and chart making software in almost all the industrial areas like financial services, science and education, business consulting, consumer services, health and a dozen other industries.
Its prominence for implementing ideas into high quality, world-class designs as diagrams in a large group of topmost global and Fortune 500 companies – Nasa, Coca Cola, Fujitsu, Cisco, Oracle and Samsung, and a few, makes it a top contender among its peers.
Due to its efficient productivity of creating simple to complex diagrams and charts depicting the various stages of a project effortlessly, potential users of ConceptDraw can vary from a beginner to a high-level manager.
Powered with all the quintessential tools and the enhanced features it offers its consumers, it can seamlessly be addressed as one of the best paid online tool equipped for creating tree diagrams in the year 2021.
8. Visual Paradigm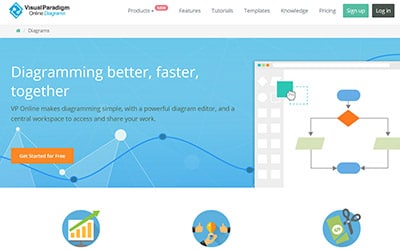 Visual Paradigm, as hard as the platform sounds, it is just as amazing in terms of the overall quality of the project.
It is very fast and easy to use and comes integrated with possibly all the features that further ensure ease of use unlike anything else.
It is a completely web based tree diagram tool, so you do need to have an account on the platform to be able to access its features.
This also makes it easy for anyone to access the diagram from anywhere across the world and edit and customize it as per their needs.
It comes imbibed with all the standard elements that are required for making a tree diagram. You will get a wide range of decision tree diagram templates already available on the platform that you can further choose from.
It also allows you to integrate your files with MS Office and then edit further from there, which again is a very worthy feature to look into.
9. Venngage
In terms of explaining concepts with the help of family trees, Venngage is a commonly employed online platform, which has made it to the best tree diagram makers in 2021.
This can be mainly attributed to the extensive range of customizable and tree diagram templates offered by Venngage.
It can be accessed at zero charges and also provides affordable premium and business subscription plans.
Impressively, the online tool comes with a powerful, and easy to use editor which allows you to drag as well as drop texts, icons, photos, boxes and lines into the tree diagrams with minimum efforts.
Decision tree analysis, ancestry family tree, project management decision helpers, project development decision trees etc. can be easily sought using Venngage. In addition to generating tree diagrams through its highly integrated and interactive editor, the tool is packed with loads of customizing options to hand over impact rendering diagrams to users.
10. Canva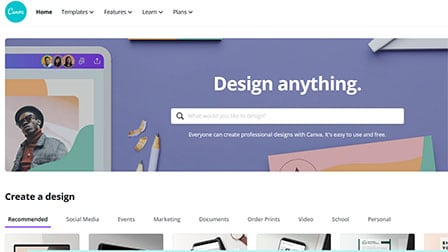 To simplify complex strategies to come up with successful conclusions, Canva is an online available, cost-free application that helps its users to create graphically illustrating tree diagrams for better decision making.
Although the construction of trees can seem challenging, it is made extremely easy with some pre-existing designer and beautiful looking templates offered by this tool.
These templates can be further designed with numerous value-added attributes like fonts and colors through a few clicks of the mouse, and some drag and drops into the workspace.
The inbuilt text editor configured in Canva is another key highlight of the application.
Through this, the user can point out important textual content by enhancing it with color, text, styles and resizing. This data can also be modified for options for bold, italics and the change of letter case. Considering this, Canva is popularly chosen among the best tree diagram making tools in 2021.
Related:
The End Note
If you have been looking for good quality, accessible and customizable tree diagram platforms for yourself, these are the top 10 platforms that are definitely worth taking a look into. If you are struggling to keep a check on your deadlines, opt for the ones that do come with pre-made templates that can be edited right then and there.
They are easy to use and are a perfect option for the beginners who are just starting out with the diagramming journey. It is also best that you check through the available free and paid templates, so you don't have to struggle with the same in the end.