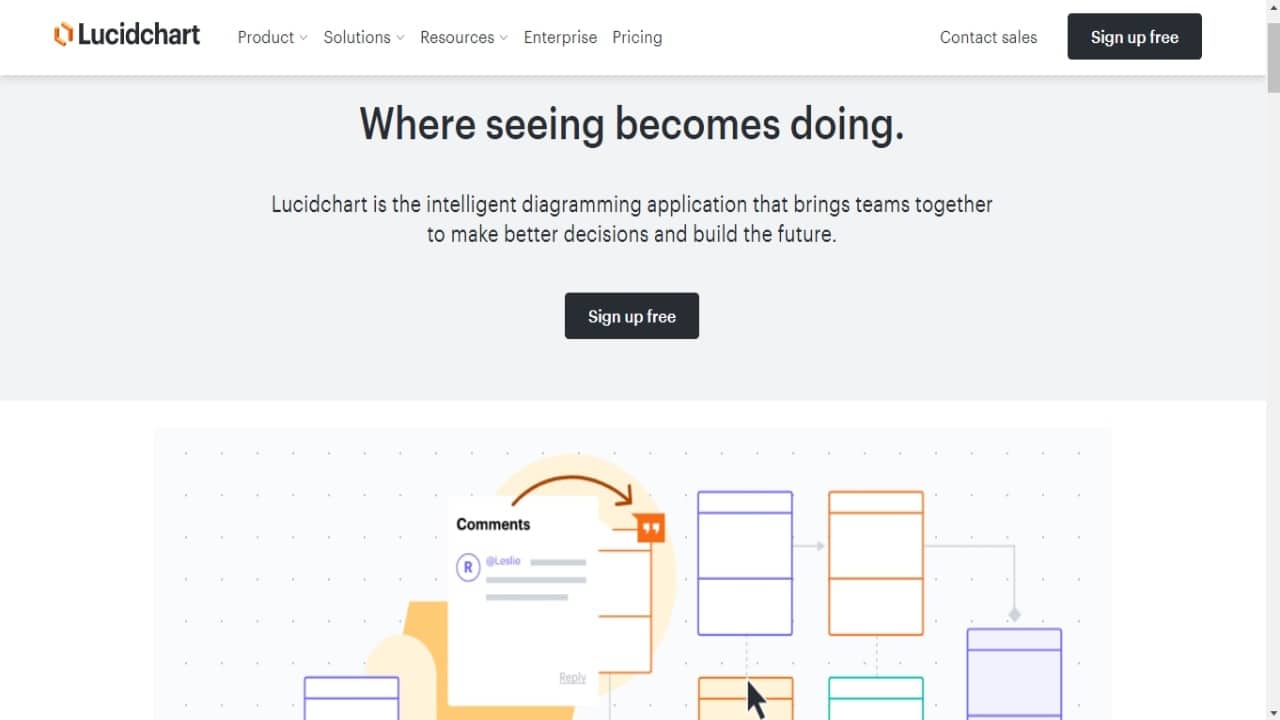 If you've been looking for an online diagramming tool, two popular choices may have crossed your path: Lucidchart and Gliffy.
Both offer features to create flowcharts, process diagrams, org charts, and other visual representations of complex information quickly and efficiently – but when it comes to choosing one of them, why should you choose Lucidchart over Gliffy?
To help you with that, we've created this article in which we'll compare features, user interface, performance, customer support, pricing, and use cases of each tool so you can make an informed decision, whether you're a student, business owner, designer, or marketer.
Features
Lucidchart and Gliffy both offer tools to assist with creating diagrams. Here is a breakdown of their key features.
Templates and shapes
Lucidchart boast over 700 templates and shapes to meet a wide range of diagramming needs, such as flowcharts, org charts, wireframes, network diagrams, etc.
Best Charts, Graphs, and Diagram Tools
All templates can be modified to meet your specific requirements, while custom shapes allow you to further personalize your diagrams.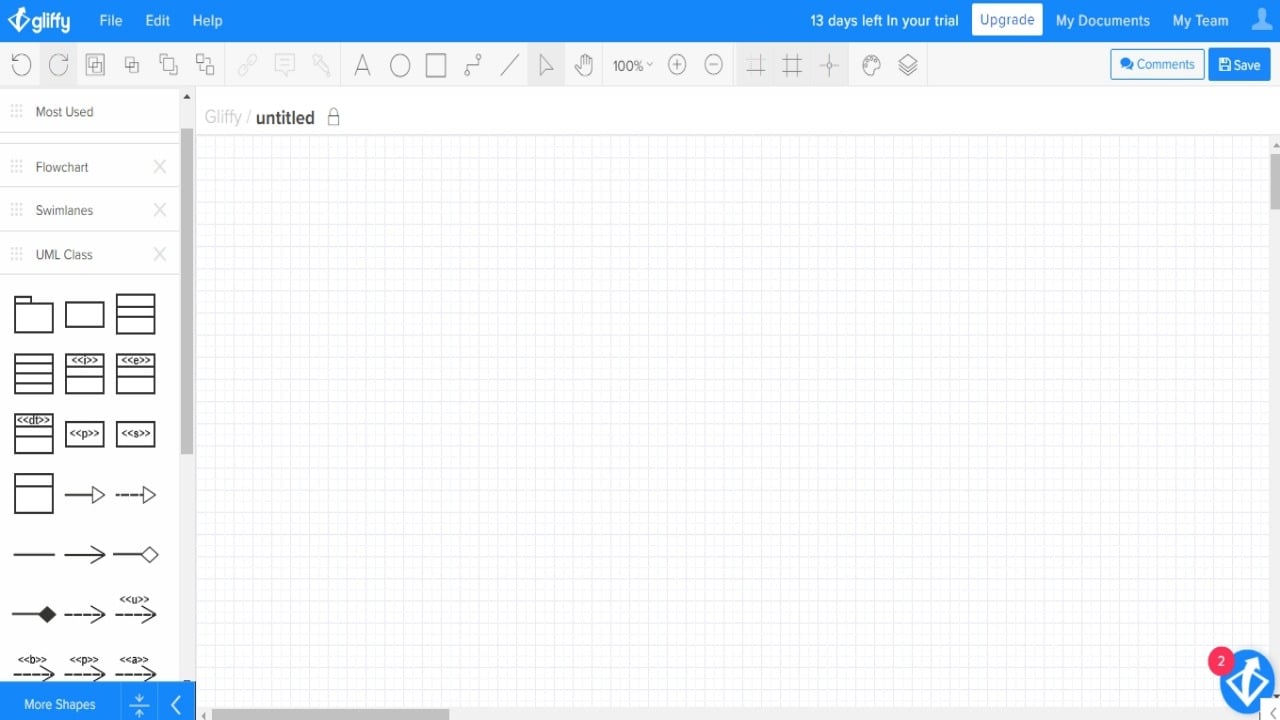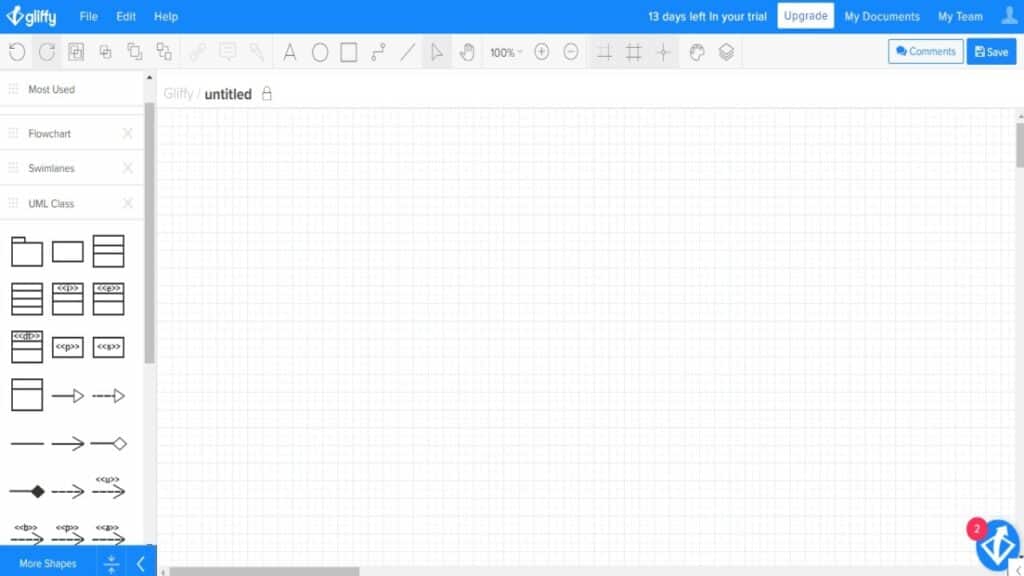 Gliffy also offers hundreds of templates, such as Venn diagrams, flowcharts, and UML diagrams. Each of the customizable templates allows for adding shapes to your diagrams. However, Gliffy's library of templates is smaller than Lucidchart's.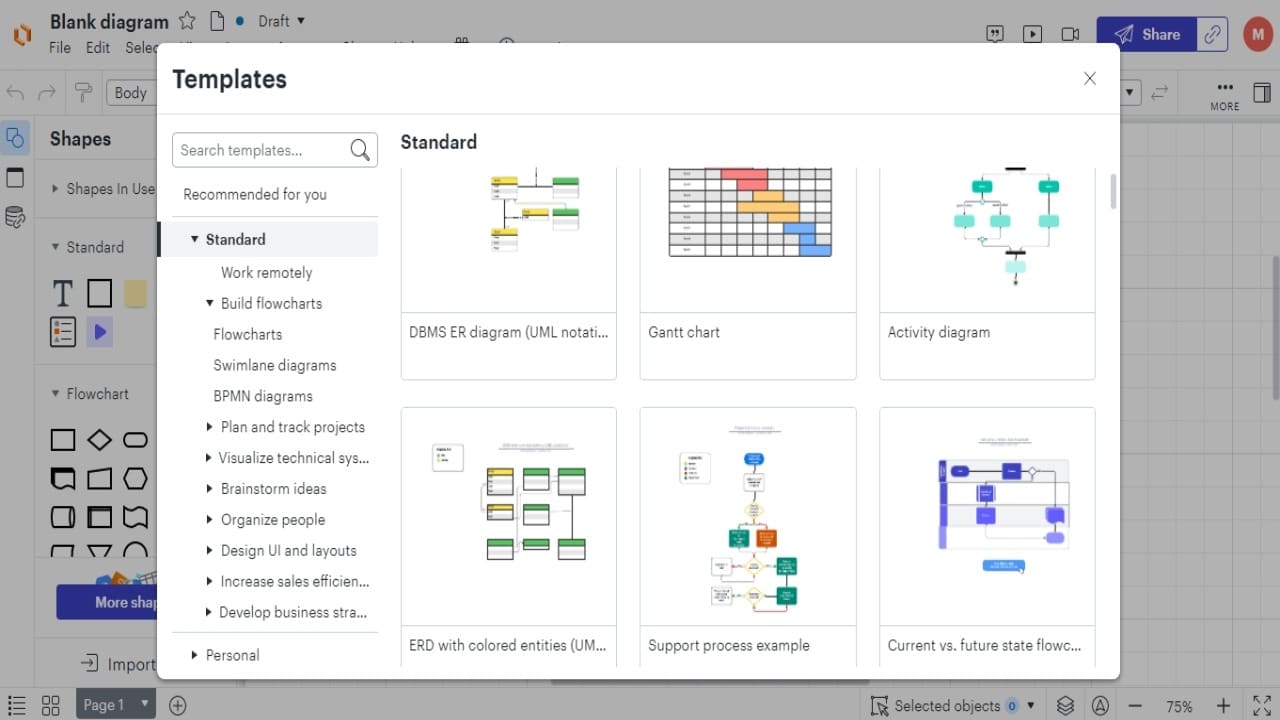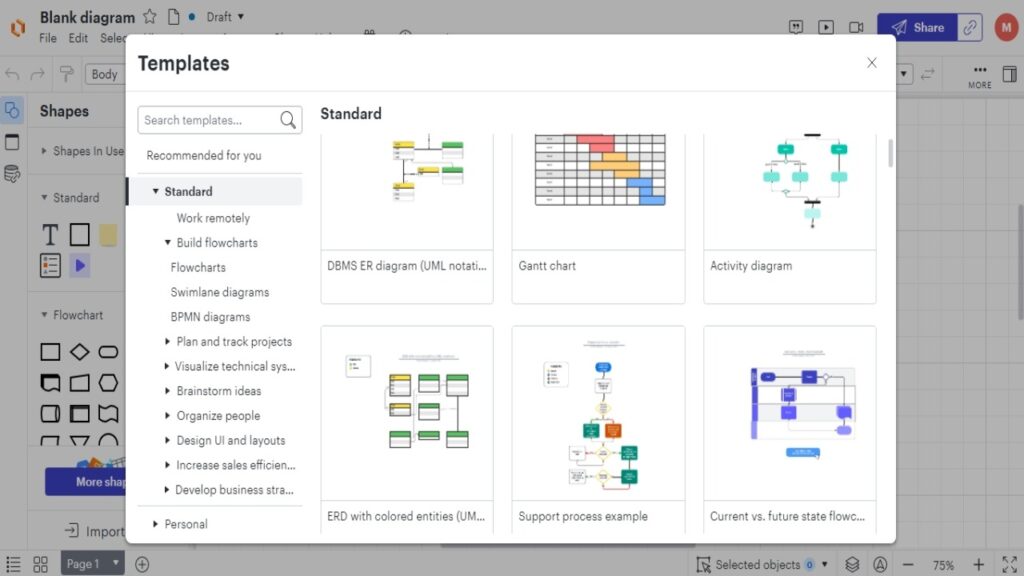 Collaboration tools
Collaboration is at the core of team success, especially for remote workers. Lucidchart excels in this regard with its robust collaboration tools; users can collaborate in real-time on diagrams with others and see changes as they happen.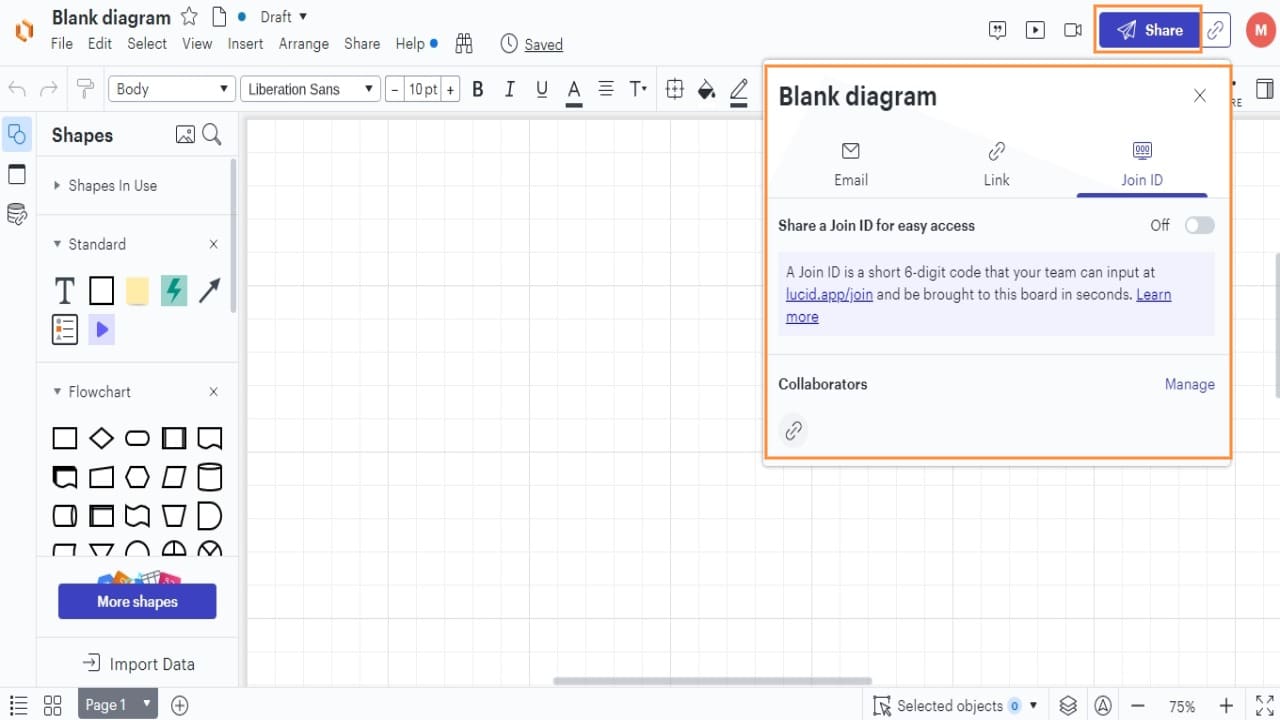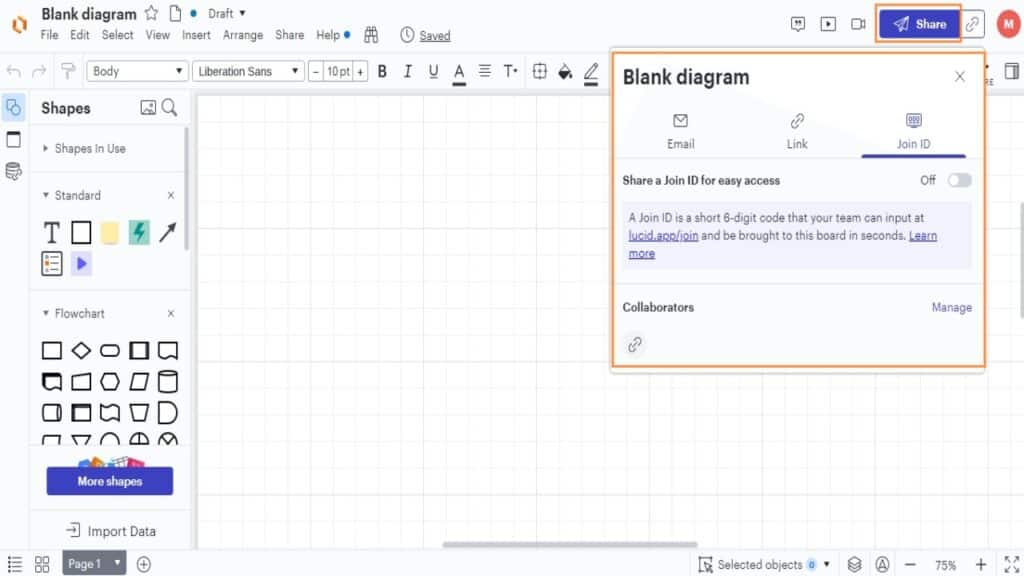 Gliffy offers limited collaboration tools. Users can share diagrams via email and add comments. However, real-time collaboration is not an option, making Gliffy less useful for teams that must collaborate simultaneously on diagrams in real time.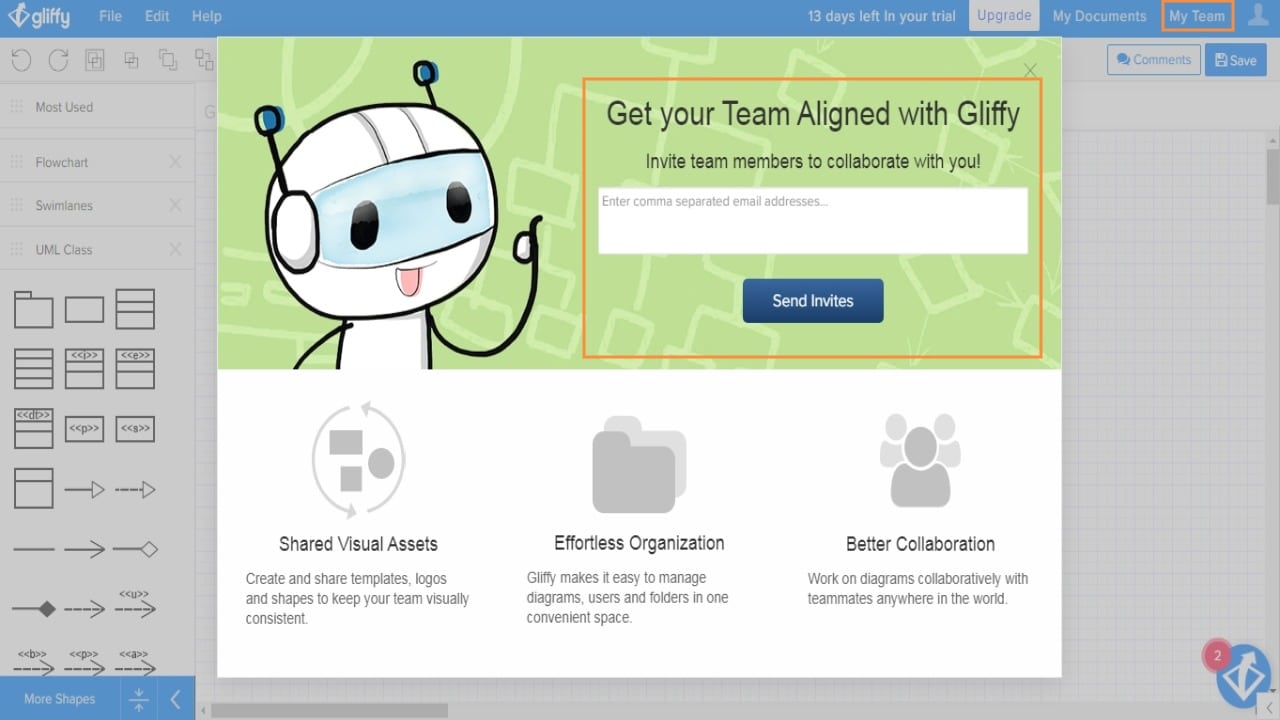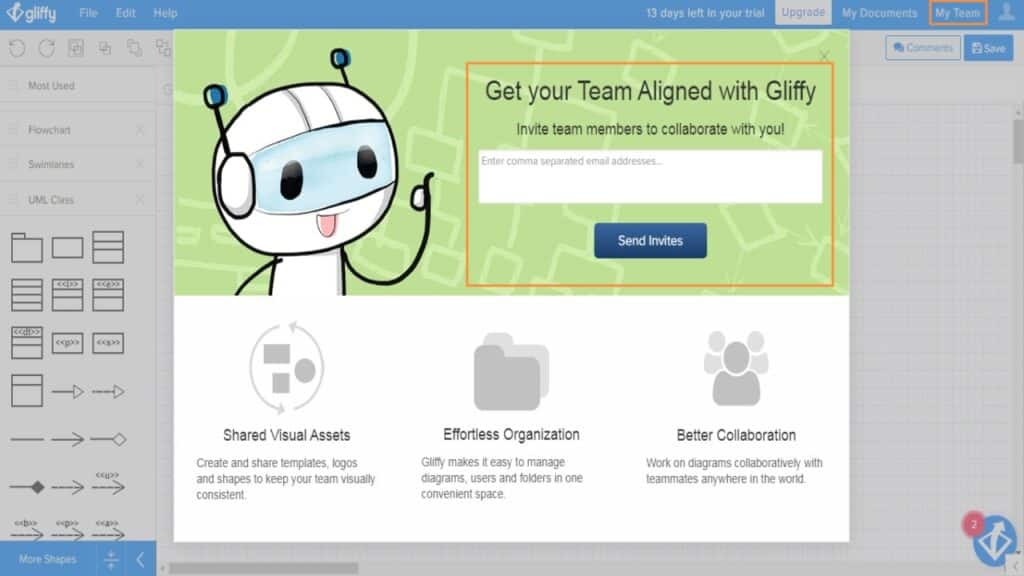 Interactions with other software
Integrating Lucidchart with other applications can streamline your workflow and save a lot of time. Lucidchart integrates with Microsoft Office, Google Apps, Dropbox, and Salesforce, making diagrams easier to work with across your projects.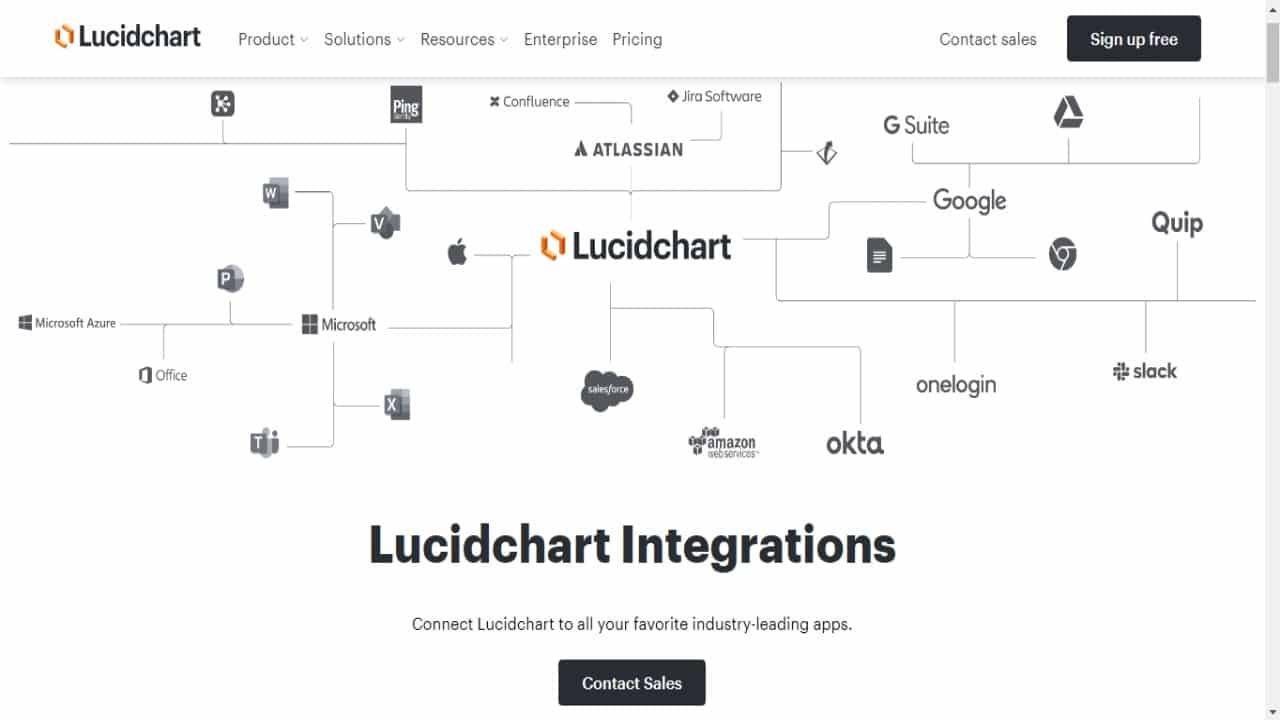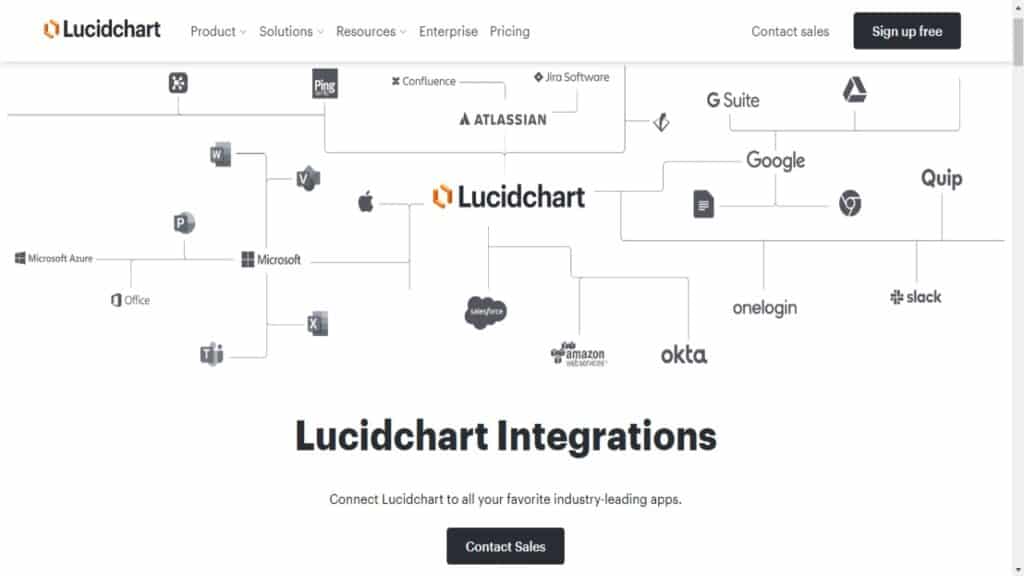 Gliffy offers limited integrations, only supporting Confluence, Jira, and Trello, which are popular software development team tools. If additional software needs to be integrated, then Lucidchart might be more suitable.
User Interface
When it comes to online diagramming tools, the user interface is a critical factor that will have an effect on both productivity and the quality of the diagrams you produce.
Both Lucidchart and Gliffy offer user-friendly experiences; however, there may be slight distinctions between the two.
Ease of use
Lucidchart offers an intuitive user interface that makes creating and editing diagrams effortless. The toolbar is well organized, while drag-and-drop makes adding shapes and elements easy.
Furthermore, Lucidchart's color palette and font selection tools allow for rapid customization of visual designs of diagrams quickly — this program requires no technical expertise to get going. Overall Lucidchart is extremely user-friendly without needing any prior technical experience to start working.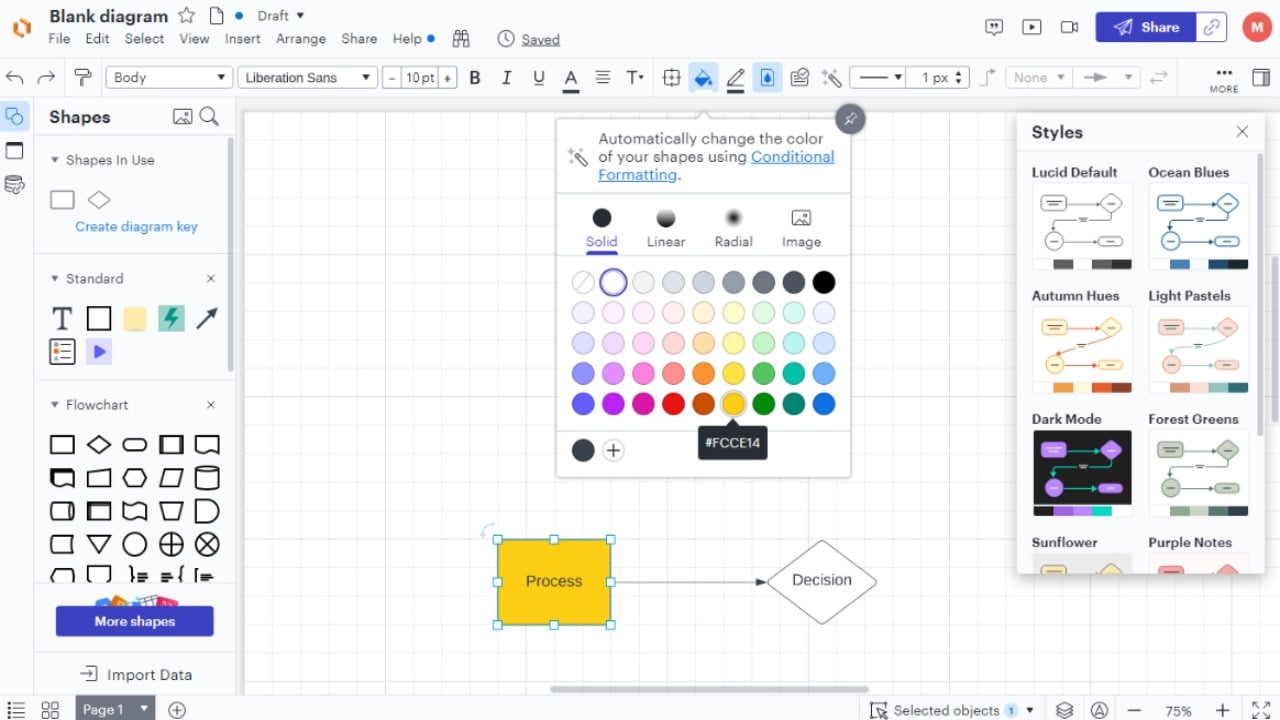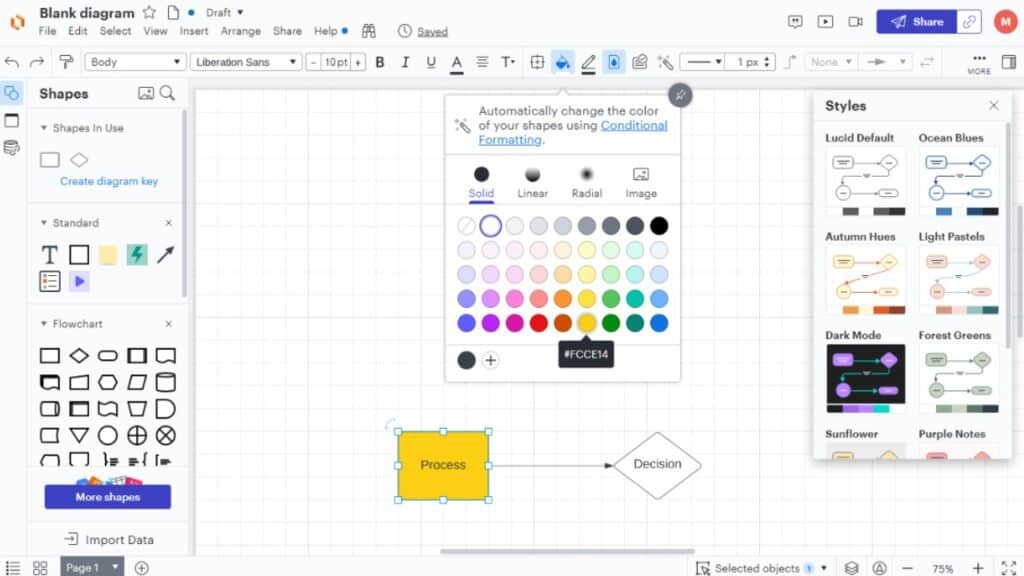 Gliffy comes with a user-friendly interface. The toolbar is highly organized during drag-and-drop feature work, similar to Lucidchart.
However, customization options may seem less extensive to you, as the color palette is smaller and font selection tools don't offer as many advanced tools. Some users have reported Gliffy can sometimes be slow or unresponsive when working with large diagrams, compared to its rival.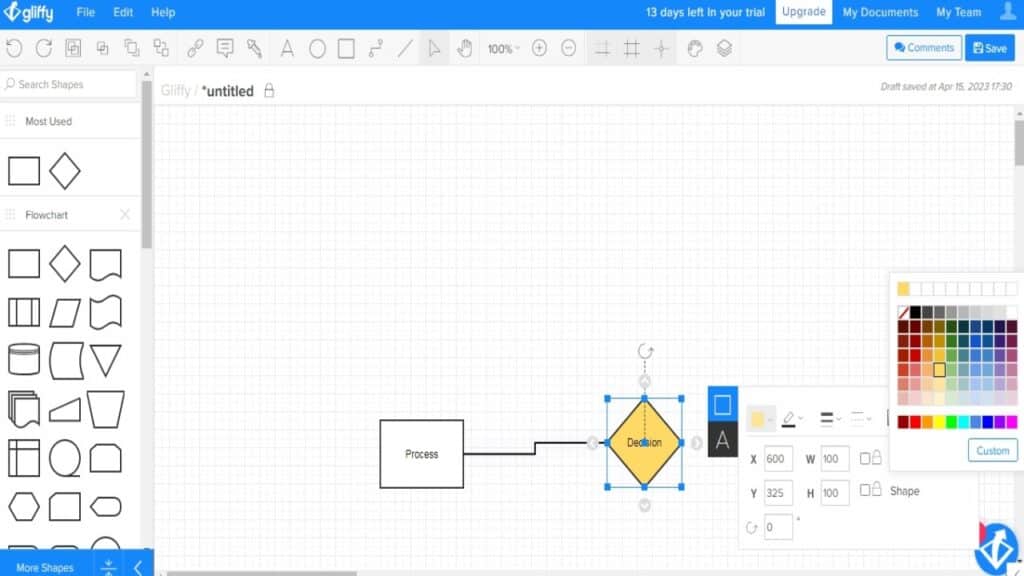 Visual design
Lucidchart makes creating diagrams visually appealing easy by offering themes and templates designed to work together aesthetically, from color palettes and font combinations that complement one another to pre-designed shapes that you can modify to meet your own specific requirements.
Gliffy has templates to assist with creating beautiful diagrams, although their selection is not that vast. Gliffy, too, offers themes to apply a combination of colors to your diagram.
Performance
We've compared both tools' performance based on two factors — speed and stability.
Speed
Speed is of utmost importance when selecting an online diagramming tool, and Lucidchart stands out with its fast and responsive user interface that works seamlessly across modern web browsers, loading diagrams quickly.
Plus, Lucidchart also provides mobile apps for iOS and Android so that your diagrams can always be accessible wherever you go.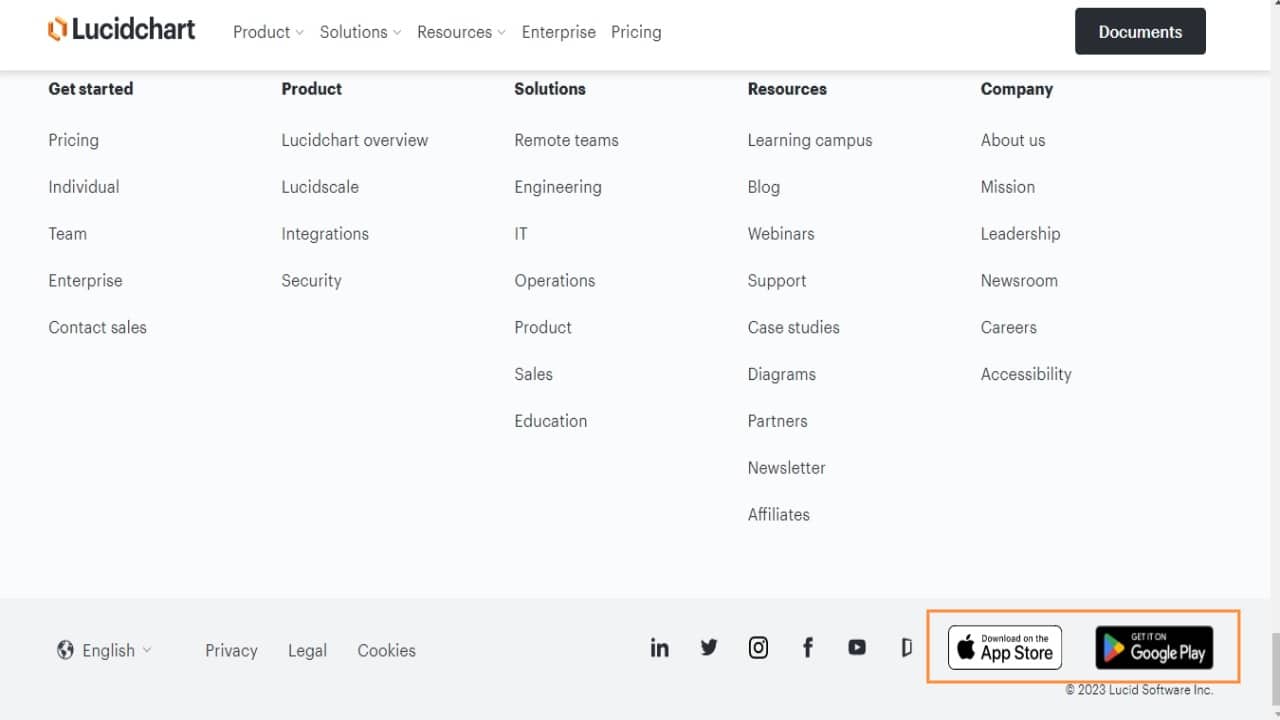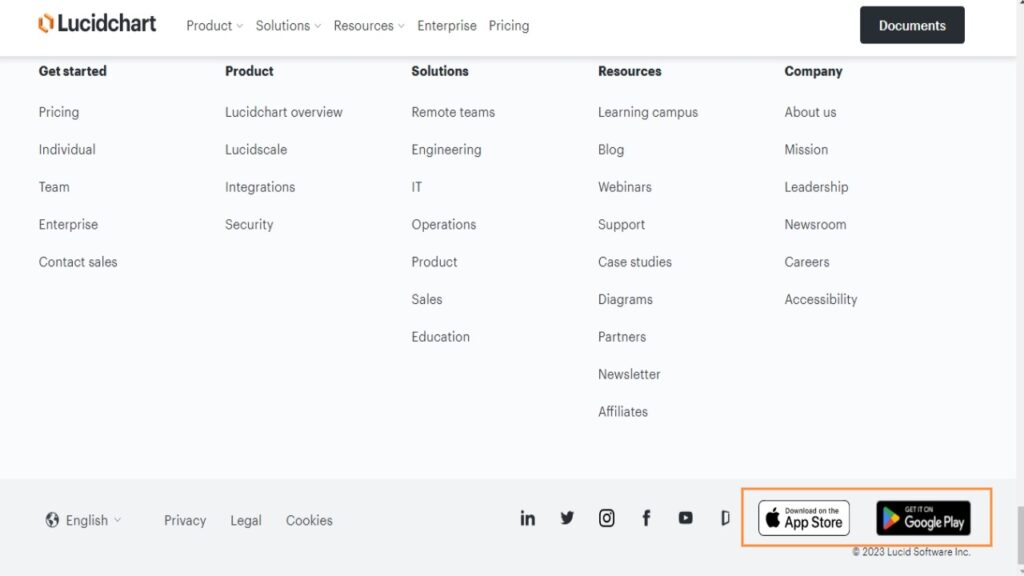 Gliffy is a cloud-based software, but some users have reported slow loading times and occasional crashes. Further, its lack of mobile access could prove inconvenient for those needing diagrams while on the move.
Stability
Lucidchart is reliable and rarely crashes; diagrams are automatically saved, protecting against data loss. It also includes a version history feature to allow access and restore previous versions of your diagrams.
Gliffy also provides a version history feature to access and restore previous versions of your diagrams. However, the stability of the tool may depend on the browser that is being used. Gliffy tends to work a bit better on Firefox than on Chrome, according to some users.
Best Charts, Graphs, and Diagram Tools
Customer support
Lucidchart and Gliffy both offer reliable and responsive customer support that's essential when using software applications. In this section, we compare their support services in order to find which is better
Availability
Lucidchart offers multiple channels of support for customer services, including email, phone, and chat. Their support team can be reached 24/7 and promptly responds to inquiries.
In addition, their knowledge base contains tutorials, FAQs, and a community forum – updated frequently – while personalized training sessions for teams or organizations are also offered by Lucidchart. Gliffy, on the other hand, provides email and knowledge base support but no phone or chat support.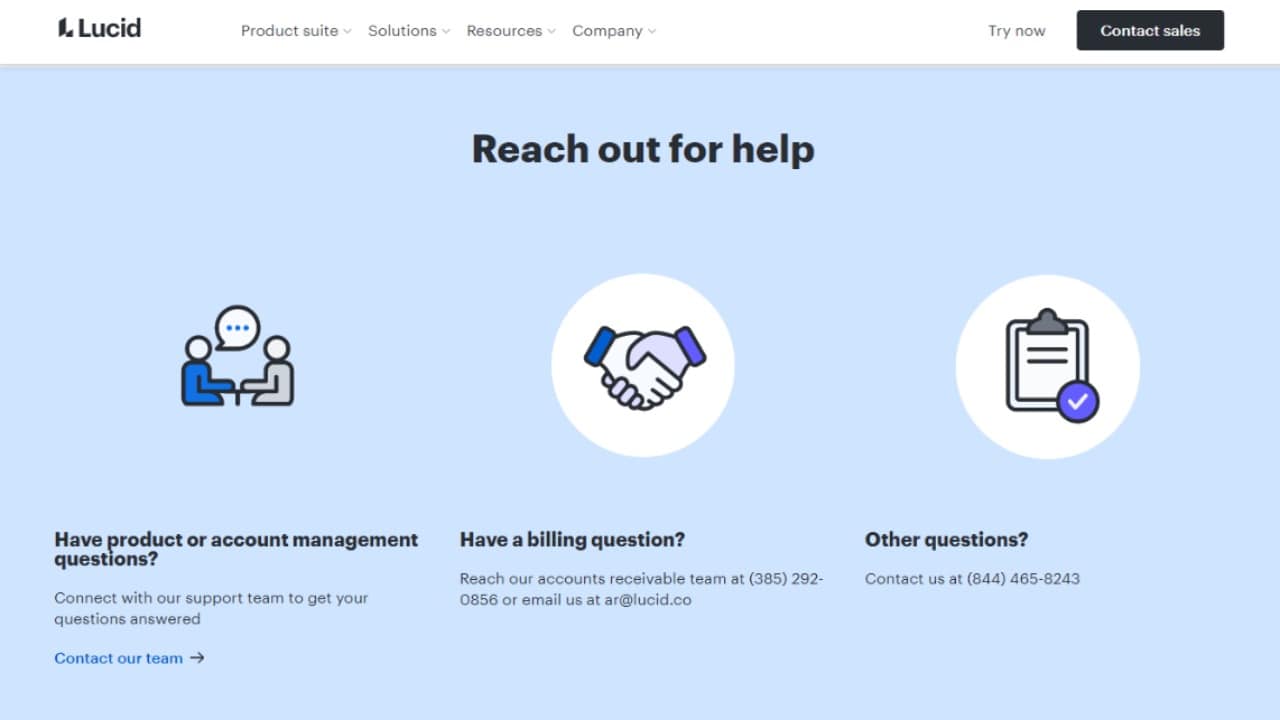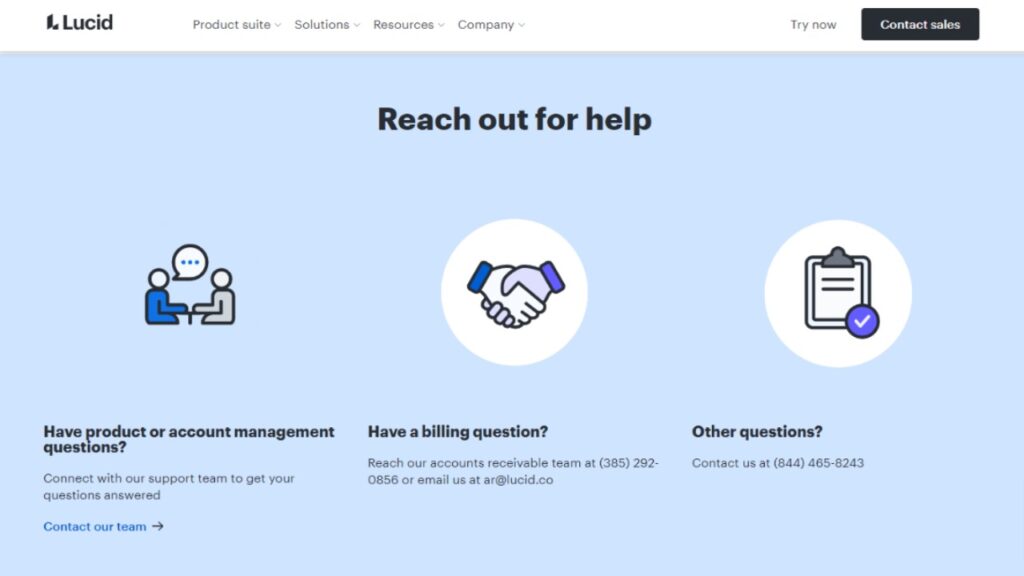 Responsiveness
Lucidchart's customer support team is known for being highly responsive. They respond fast and efficiently, offering helpful solutions to problems quickly.
Gliffy's customer support team is generally responsive, but as told above, they don't offer chat or call support; getting a reply via email will take time.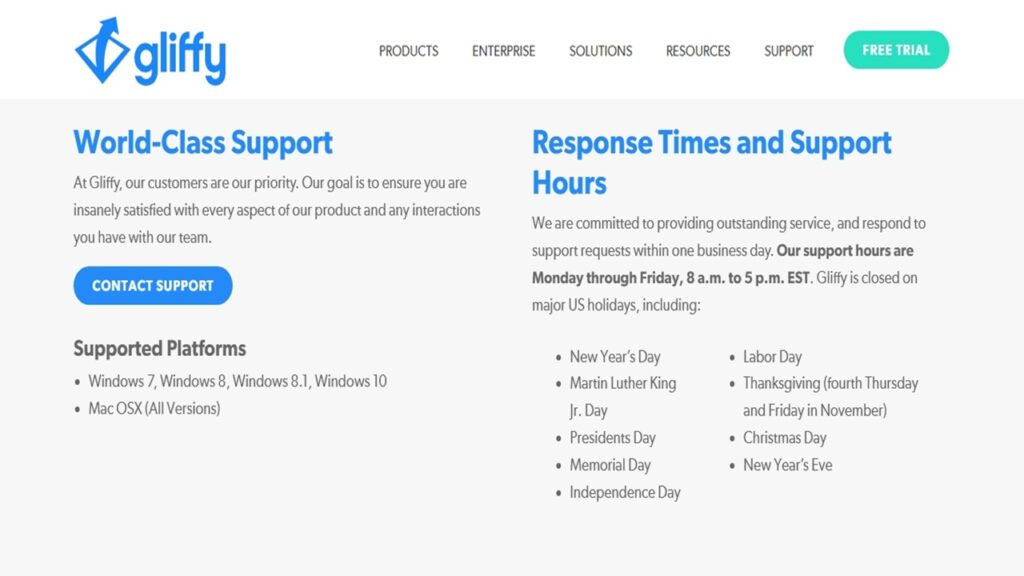 Pricing
Pricing plans should always be taken into consideration when selecting an online diagramming tool, and Lucidchart and Gliffy both offer different pricing plans with unique features and capabilities. Let's compare their respective offers.
Lucidchart provides various pricing plans, from the free version to basic plans for individuals and team plans for small businesses – as well as enterprise plans aimed at large organizations.
While the free version offers only limited features and allows only three documents per user, the basic plan starts from $7.95 monthly and offers access to all templates and shapes available as well as real-time collaboration; team plans start at $9 per user monthly with additional features like group permissions, advanced data linking capabilities and priority support while enterprise pricing plans can be customized depending on the organization needs while including advanced security and compliance features.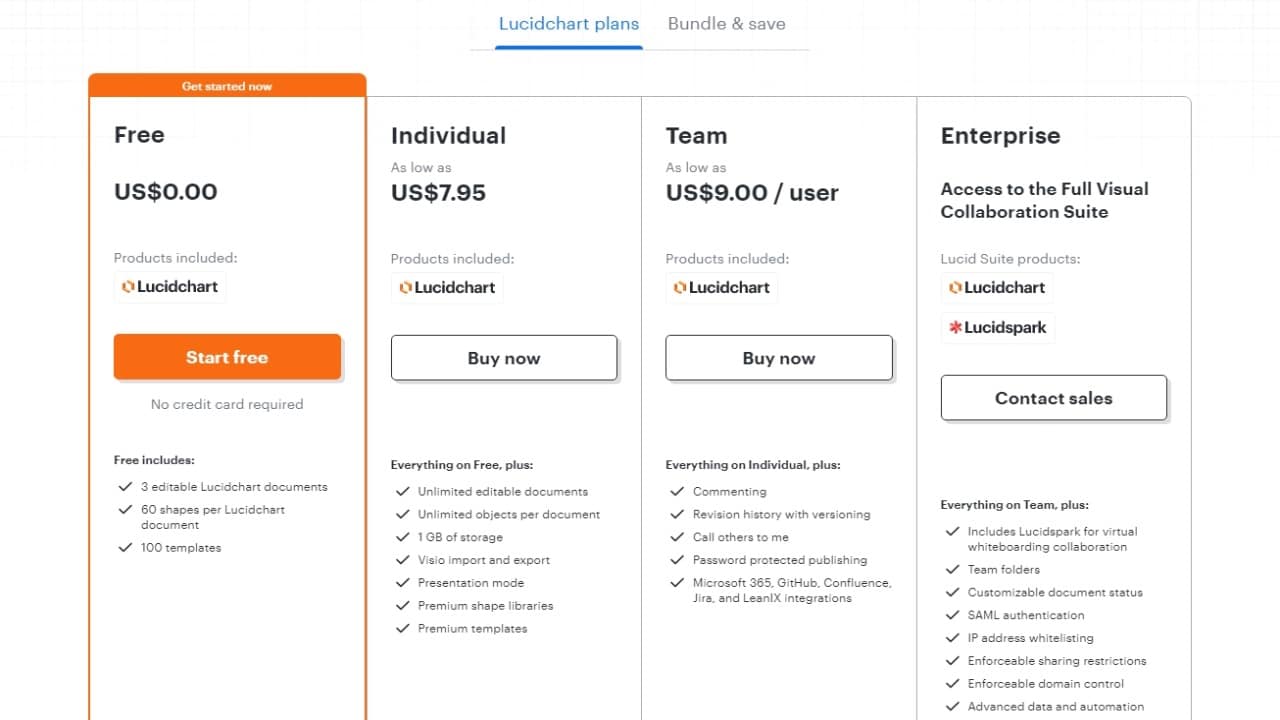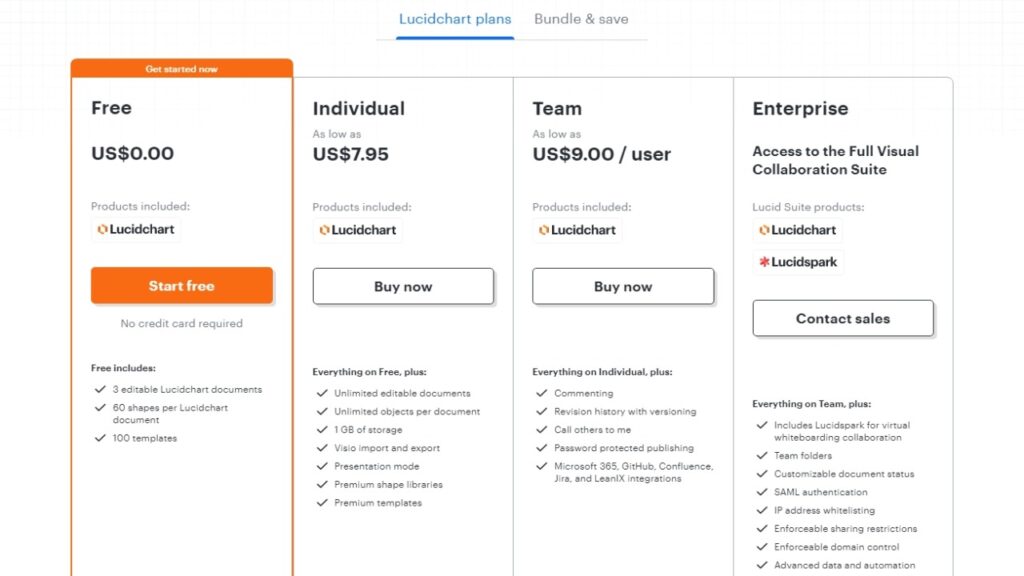 Gliffy has three plans tailored for individuals and small teams: the free trial that allows up to five diagrams to be created, the professional plan at $8/user per month (which provides unlimited diagrams, templates & shapes access, live diagram embedding, commenting tool, etc.), as well as enterprise plan that has additional security & compliance features, priority support & dedicated account management.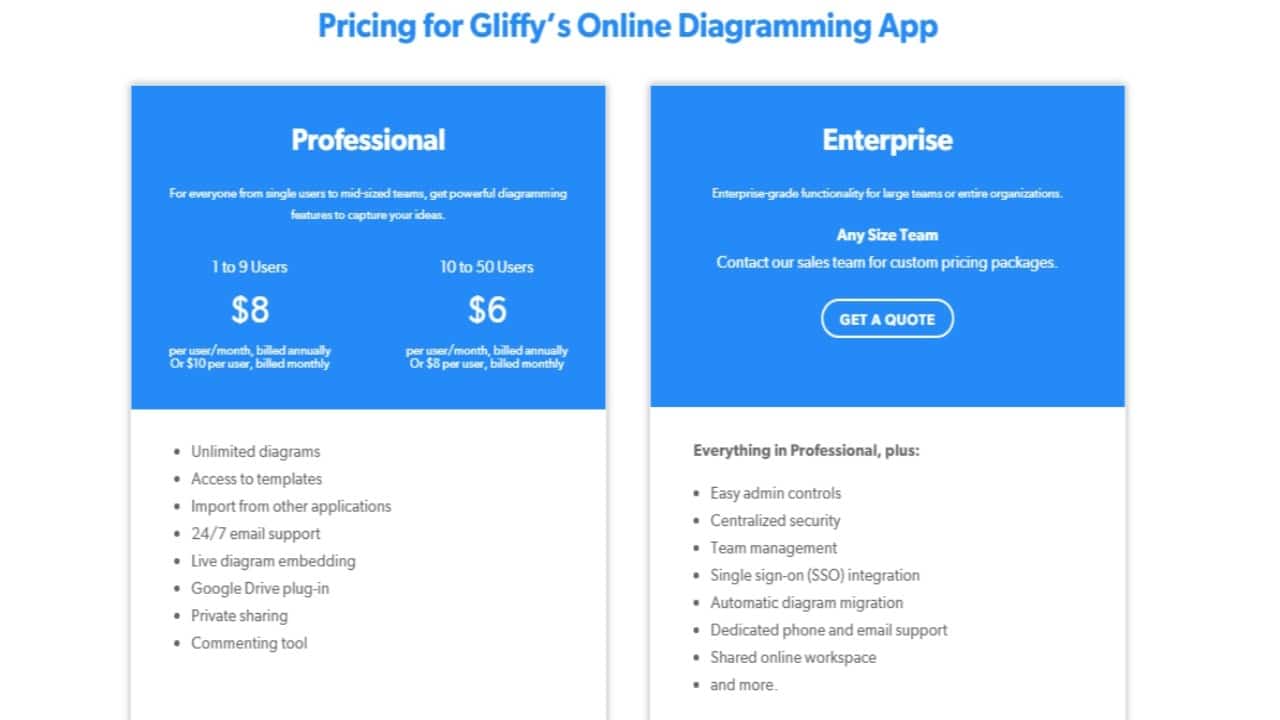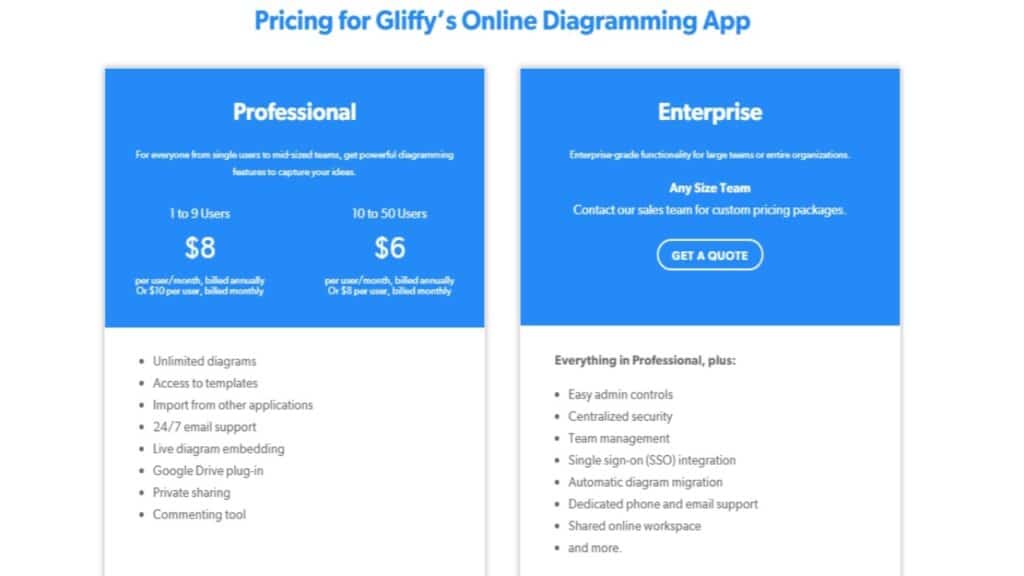 Use cases
Lucidchart and Gliffy are versatile diagramming tools used across industries and professions, providing users with flexible diagramming solutions for use cases of all sorts. In this section, we will compare how these two diagramming software is being put to use in various fields.
Education
Lucidchart and Gliffy are widely utilized by educators for creating visual aids that assist their students in understanding complex concepts.
Both provide educators with mind maps, Venn diagrams, and flowcharts as templates to aid these efforts; Gliffy can also be utilized by both teachers and students when creating diagrams for presentations or projects.
Engineering
Diagrams are essential tools in engineering projects, providing essential visual documentation of planned designs.
Lucidchart and Gliffy both offer diagram-creation services designed specifically for engineering purposes – Lucidchart features templates for network, circuit, and P&ID diagrams while Gliffy let engineers use it for process flow diagrams, instrumentation, and electrical schematics, among others.
Marketing
In marketing, diagrams are utilized for data visualization, mind mapping, and process diagramming.
Both Lucidchart and Gliffy can be found being utilized; Lucidchart being the more preferred option as it offers templates for various mind maps, SWOT analysis, and flowcharts, as well as integrations with popular marketing tools such as HubSpot Marketo Analytics Google Analytics (although Gliffy does have limited features and integrations that may make it less popular).
Pros and Cons
Lucidchart Pros:
With its user-friendly interface and clean layout, Lucidchart makes creating diagrams a straightforward process without getting bogged down with excessive features or clutter.
Vast Selection of Templates
Lucidchart offers an impressive selection of templates designed to get you up and running quickly – whether that means flowcharts, network diagrams, or floor plans.
Lucidchart Collaboration Features
Lucidchart makes working with others on diagramming projects simple with its collaboration features, making it possible to invite team members to edit, comment, or view your diagrams in real time.
Integration With Other Tools
Lucidchart integrates seamlessly with tools like Google Drive, Confluence, and Jira to enable diagram sharing and collaboration across platforms.
Lucidchart Cons:
Lucidchart can be more costly than its competitors, making it less accessible for smaller businesses or individual users.
Lucidchart can be user-friendly overall, yet taking some time to master all its features and capabilities may take time.
Gliffy Pros:
Gliffy offers more cost-effective pricing compared to Lucidchart, making it an attractive option for smaller businesses or individual users.
Integration with Atlassian Tools
Gliffy integrates seamlessly with Atlassian platforms such as Jira or Confluence, making diagram creation and sharing possible within those tools.
Gliffy has built-in diagramming shapes to quickly and easily create diagrams without needing custom images or icons.
Gliffy Cons:
Gliffy Template Library Is Limited
When compared with Lucidchart, Gliffy's template library is limited and may make creating certain types of diagrams more challenging.
Limited Collaboration Features
Gliffy offers limited collaboration features compared to Lucidchart's real-time editing and commenting features, making the former less suitable for real-time collaboration.
Conclusion
Lucidchart stands out as the superior online diagramming tool over Gliffy when it comes to online diagramming tools. Both tools offer templates, shapes, and user-friendly interfaces; however, Lucidchart provides greater customization capabilities as well as offering more extensive templates than its competitor.
Lucidchart offers more advanced collaboration tools, making it more suitable for remote teams, while its integrations with various software applications expand its versatility.
Furthermore, its faster loading times and stable platform make Lucidchart an efficient and dependable tool. It may come at a higher cost and learning curve, yet its benefits make it a worthwhile investment for businesses, marketers, educators, and students.
Gliffy may be a more cost-effective option due to its easy drag-and-drop interface and integration with Atlassian tools, but its limited template library and collaboration features make Lucidchart the better choice for most users.